Healthy Meals and Snacks with Quinoa
Can diabetes be reversed? If so, how?
Diabetes has become a widespread and serious epidemic in Singapore. What can I do to curb this illness and what can be done if I am already diabetic? We discussed further.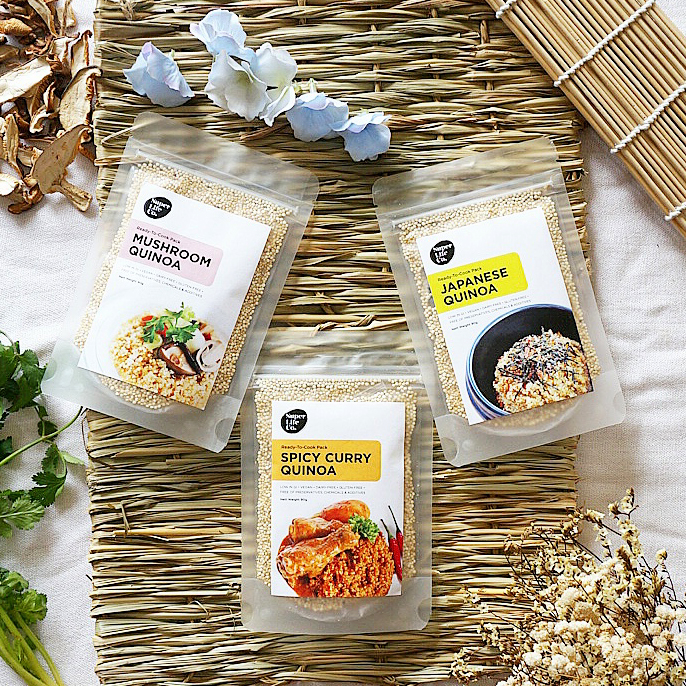 Mix & Match Flavours
Save almost 50% when you purchase more than 10 of our Asian Quinoa Packs! Mix & Match our 5 different flavours!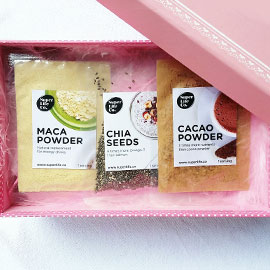 Other Superfoods
Looking for other organic premium superfoods such as chia seeds, maca powder, cacao, goji berries, acai berries? Don't worry! We have you covered!
What Customers Say
Your quinoa pack is a really good concept for busy office people like me. I was working late last week and I wanted something healthy and light for dinner at 9pm -your pack came in handy. Probably need to order another 10 packs again!
The quinoa packs are good! Good feedback from my friends as well.
I bought the spicy curry quinoa pack and added chicken drumstick and carrots to it. Was recommended to add a bit of coconut oil but I didn't and it still tastes good!
Hey! I've tried all 3 flavours now and I think my favourite is mushroom quinoa!
Superlife Co's quinoa packs really saved my long days! My colleagues were very happy because they get to share my food with me during lunch time.
Superlife Co.'s flavoured quinoa packs are pretty good! Damn shiok!
I got this Premium Organic Whole Raw Chia Seeds for my whole family. So far this has exceeded my expectations... I strongly recommend [them]. I have no hesitation buying this item again or as a present for someone!
I bought chia seeds, mixed quinoa and cold pressed coconut oil from Superlife Co. My family and I are seeing great results within months. Thank you Superlife Co!
Be a Super and join our movement to put the super in your life! Follow us, tag us, share us, share with us. We want to hear and learn about your stories, recipes, tips, and all the ways you are living up the super!
Something is wrong. Response takes too long or there is JS error. Press Ctrl+Shift+J or Cmd+Shift+J on a Mac.