Lead your Superlife: Healthy, Happy, Confident
Blog
5 Top Healthy Chocolate Recipes!
Hey Superfriends!
Let's make our dearest Santa slim and healthy this Christmas! He has been eating way too many Christmas snacks lately. Don't worry, we won't be depriving him from his treats or making him do killer workout routines; we'll just be adding a teeny-weeny bit of Superlife Co magic dust – Cacao Powder. 😉
Our Cacao Powder is of the finest grade known as Criollo. Organically grown, it has no chemical processing or sugar added. Cacao contains soluble dietary fibre which keeps you full for a longer time and chromium which regulates blood sugars naturally. Chromium improves body composition by increasing lean body weight or decreasing body fat leading to overall weight loss.
So grab everyone you know (your friends/ families/ colleagues/ partners/ arch enemies) today and share these 5 recipes you can bake for Santa this Christmas:
Chocolate Chip Cookie
Yield: 48 servings | Prep Time: 15 mins | Total Time: 1 hr 10 mins
Ingredients
Directions
Preheat oven to 350 degrees F (175 degrees C).
In large bowl, beat butter, sugar, eggs, and vanilla until light and fluffy. Combine the flour, cacao powder, baking soda, and salt; stir into the butter mixture until well blended. Mix in the chocolate chips and walnuts. Drop by rounded teaspoonfuls onto ungreased cookie sheets.
Bake for 8 to 10 minutes in the preheated oven, or just until set. Cool slightly on the cookie sheets before transferring to wire racks to cool completely
Moist Chocolate Cupcakes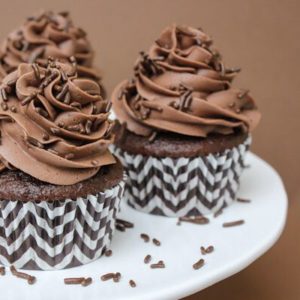 Yield: 12 – 14 servings | Prep Time: 25 mins | Total Time: 3 hr 25 mins
Ingredients
Directions
Preheat the oven to 350°F (177°C). Line a 12-cup muffin pan with cupcake liners. Line a second pan with 2 liners – this recipe makes about 14 cupcakes. Set aside.
Whisk the flour, cacao powder, baking powder, baking soda, and salt together in a large bowl until thoroughly combined. Set aside.
Whisk the eggs, granulated sugar, brown sugar, oil, and vanilla together in another bowl until completely smooth. Pour half of the wet ingredients into the dry ingredients. Then half of the buttermilk. Gently whisk for a few seconds. Repeat with the remaining wet ingredients and buttermilk. Stir well; do not overmix. The batter will be thin.
Pour or spoon the batter into the liners. Fill only halfway to avoid spilling over the sides or sinking. Bake for 18-21 minutes, or until a toothpick inserted in the center comes out clean. Allow to cool completely before frosting.
Frost cooled cupcakes however you'd like. Top with sprinkles, if desired. Store leftovers in the refrigerator for up to 5 days.
Caramel Mocha Hot Chocolate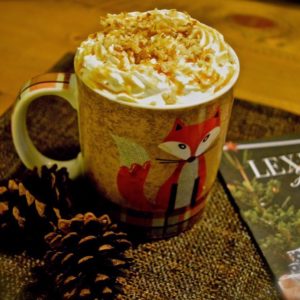 Yield: 1 serving | Prep Time: 5 mins | Total Time: 10 mins
Ingredients
Directions
In a cup, add a 1/2 tsp of sea salt, 1 tsp of mocha syrup, 1 1/2 tsps of caramel syrup, 1 tbsp of cacao powder, and finally 2 1/2 tsps of toffee nut syrup
Heat up, 1 cup of milk in the microwave for about 1-2 minutes or so. Make sure to not scald the milk. Once its heated to perfection, see about frothing the milk.
Pour the milk over the base and enjoy! Top off with more mocha, caramel, nuts and even some whipped cream.
Cinnamon Hot Chocolate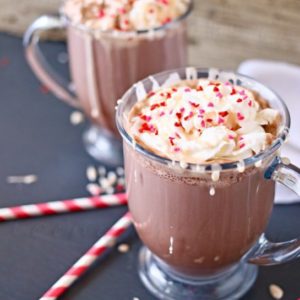 Yield: 2 servings | Prep Time: 5 mins | Total Time: 5 mins
Ingredients
Directions
Pour milk into a 4-cup (1L) glass measure. Add cinnamon sticks.
Microwave for 2 minutes or till the milk is warm.
Stir in cacao powder and sweetener until blended.
Heat in microwave for 2 to 3 minutes or till it is hot. Remove cinnamon sticks and discard.
Divide the cacao mixture evenly between 2 large mugs.
Top each with 2 tablespoons of the whipped topping.
Sprinkle each with ground cinnamon and serve (for a more intense cinnamon flavor, leave cinnamon sticks in hot milk longer)
Chocolate Sauce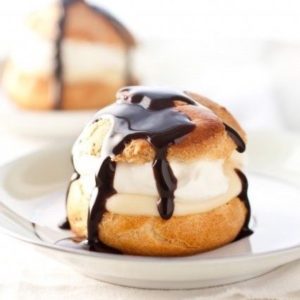 Yield: 1/2 serving | Prep Time: 1 min | Total Time: 3 mins
Ingredients
Directions
Combine the cacao powder, caster sugar and water in a small pot. Bring it to a boil over medium-high heat, whisking constantly to dissolve the sugar and cocoa powder.
Remove the pot from heat and stir in the butter. Let the sauce cool before transferring it to a serving container. The sauce will thicken slightly when cooled.
Make ahead: Keep the sauce covered in the refrigerator for up to 1 week. Warm it up in the microwave or in a pot and whisk till smooth before using.

Hohoho, Santa loves you because you care for him!
Shop for some cacao powder 
♥