Lead your Superlife: Healthy, Happy, Confident
Blog
Crispy Quinoa Crusted Chicken Fingers
12 Days of Quinoa Christmas Recipes
Day 12 – Crispy Quinoa Crusted Chicken Fingers
Cooking Time: 45 minutes
Serves: 2-3
This recipe is inspired by "the twelfth day of Christmas" in the classic song "The Twelve Days of Christmas".
On the twelfth day of Christmas, my true love gave to me, Eleven Pipers Piping…
These golden chicken finger beauties… they sort of resemble little drumsticks don't they?
Perhaps not so much. BUT THEY SURE DO TASTE GREAT THOUGH 🙂
These gluten-free chicken fingers do not use any breadcrumbs or processed food. It's actually probably one of the easiest chicken fingers you'll ever make. You only need a few ingredients to make this one addictive, finger-lickin' snack!
Gluten-Free | Easy-to-make | High Protein
Give it a try and post the picture on Instagram or Facebook, #superlifeco / @superlifeco.
Ingredients
• 1 cup Cooked Superlife Co. White Quinoa
• 250g Chicken Fillet
• 2 tbsp Dijon Mustard
• 1/2 tbsp dried thyme
• Pinch of Salt/Pepper
• Olive Oil Cooking Spray
Directions
1. Preheat the oven to 150 degrees celcius.
2. On a baking tray lined with baking sheet, spread the cooked quinoa out evenly. Bake it for about 25-30 minutes until nice and golden then transfer to a bowl and let cool.
3. Turn the oven up to 220 degrees celcius.
4. In a bowl, mix the chicken fillet with mustard, thyme and a pinch of salt and pepper. Then coat each chicken fillet in the quinoa. Make sure it is coated well and evenly.
5. Place the quinoa coated chicken onto a clean baking tray lined with baking sheet. Let it bake in the oven for about 20minutes until the chicken is cooked through and the quinoa is nice and crispy.
6. Serve and enjoy!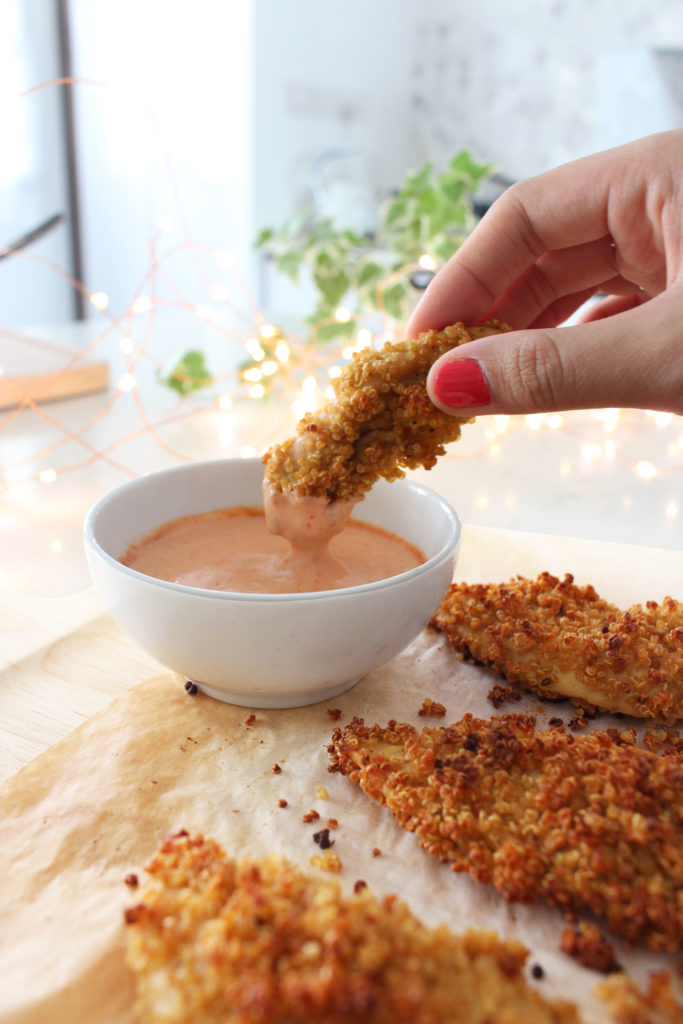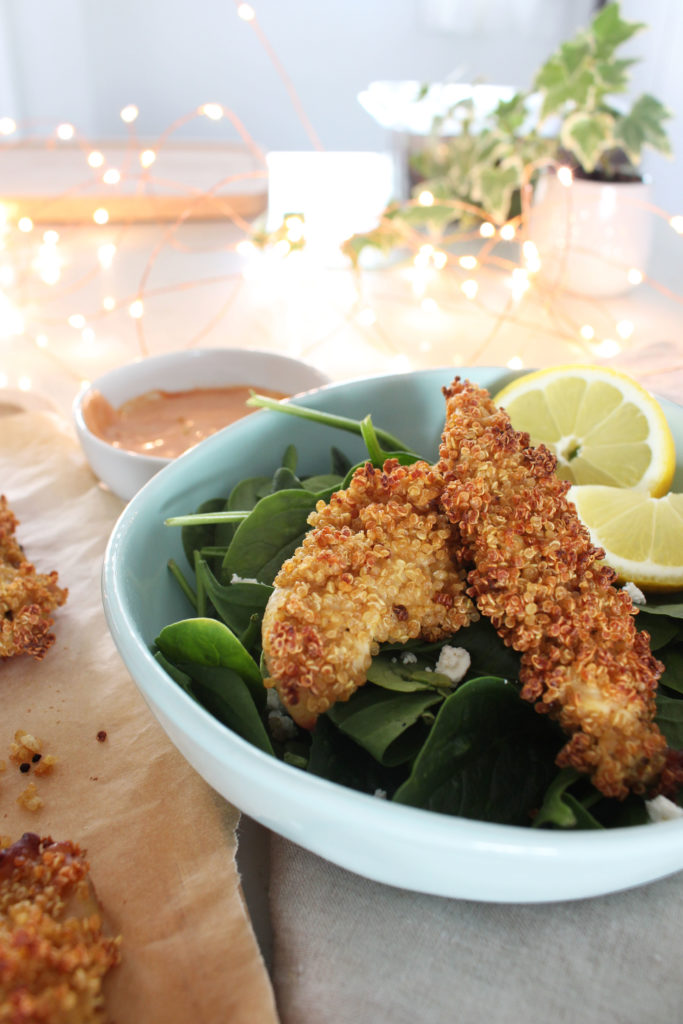 Get Superlife Co.'s White Quinoa, click here.
Check out the other 12 days of Quinoa Christmas Recipes, click here.