Lead your Superlife: Healthy, Happy, Confident
Blog
How To Stay Lean & Reduce Bloatedness While Traveling
Often when we travel overseas, having consistent meals and workouts become a hassle.
You won't have access to your regular gym and grocery store so you'll have to make do with whatever you can get your hands on. Staying fit while travelling should not be complicated. All you need to accomplish this is a healthy attitude and adequate preparation.
#1 Get To Know Your Surroundings
The very start of your journey should be focused on acclimating to your new surroundings. Walking is by far the best means to investigate the area. Along the way, you can peek at restaurant menus and locate the nearest grocery store where you can pick up some fresh, healthy snacks for the room. Grab yourself some fresh fruits, precut vegetables and unsalted nuts. These items will keep fresh for several days. You can always put them in the hotel refrigerator, if necessary.
#2 Pack Healthy Essentials
There are several food that you can carry along in your suitcase that won't take up much space but provide you with the nutrients you need to stay healthy and energized.
It is very common to overeat during holiday and feel very bloated. Pack along our quinoa cacao and eat it to increase your metabolism rate. You can also pack our quinoa packs and replace one of your meals to feel less bloated. Pour the content of our quinoa pack and add boiling water into a thermal flask in the morning, bring it out and eat it as lunch. You can eat it 2 hours later. If there is microwave, cook it in rice setting.
#3 Get Some Exercise, No Matter What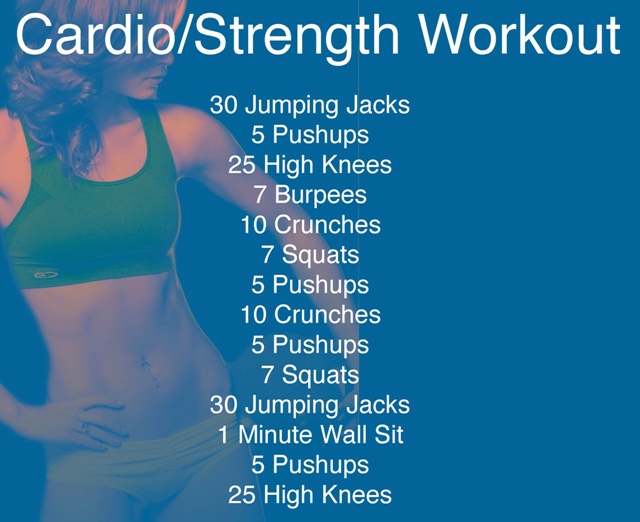 If your itinerary for your trip includes jungle trekking, mountain climbing, water sports or any other physical activities, then this is pretty much covered. If not, hopefully there's a gym in your hotel for you to work out in. If not, you could perform a simple workout in your own room such as the one above. Not your thing? Why not take a walk around town? Other than burning some calories, you could also discover the town you're visting.
#4 Get Enough Sleep
Sleep is as important as exercise and diet. Travel is inherently stressful to the body because of the climate and time zone changes. Schedule periods of rest into your day, just as you would schedule any other appointment or commitment. That way, when things get busy and you would otherwise forget to rest, you get a little reminder on your computer or phone that tells you it's time to take a break.
For more tips, do follow us on Facebook and Instagram. And always remember to stay healthy, wherever you go!