Lead your Superlife: Healthy, Happy, Confident
Blog
Throwback to KpopX Fitness & Korean Feast Night!
Hey Superfriends!
To celebrate the relaunch of our Kimchi Quinoa packs, we threw a mini party on the 9th of February at Caffe Vergnano 1882! It was an action-packed, Korean-inspired evening filled with kpop music, fitness, and food! 😀
It started off with an hour of KpopX* Zumba conducted by professional dancer, Eleanor Fong, followed by a Korean dinner session featuring our special Korean Kimchi Quinoa! The feast is served as a Make-Your-Own-Wrap Party! We prepared a little something for our vegan friends as well – our Japanese Quinoa!
A big thank you to all those who have participated in this event. It was a huge success! We could not have done it without you! 😀
As the saying goes, "You are what you eat."
Eat healthy, live healthy, and stay healthy!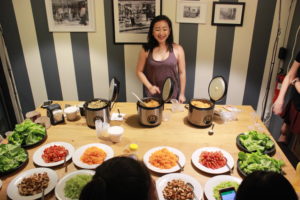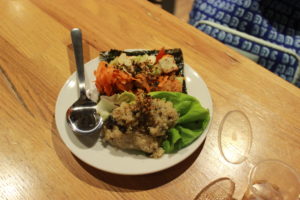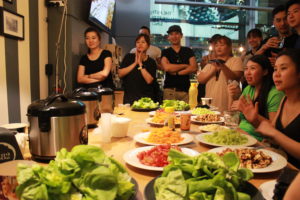 Click here to check out our Asian Quinoa Packs!
Click here to check out the other photos taken during this event!
*What is KpopX?
KpopX is a unique dance fitness workout following the tunes of popular Kpop Music. It is fun, dynamic, and full of humour and drama! For all fitness levels. Click here to watch!